Domain:
torrents.net
Popularity/access rank:
Site number 287 (.net extension); 5768 (global rank)
---
Torrents information:
| | |
| --- | --- |
| Title | Download free verified torrents - Torrents.net (view sites with similar title) |
| Description | Torrents.net. Download verified free public torrents, Download movies, games, tv-shows, music, software, anime other torrents. |
| Keywords | torrent, torrents, download torrents, bittorrent, movies torrents, game torrents, anime torrents, ebooks, tv shows torrents, music torrents, upload torrents, bittorrent search, bittorrent downloads |
| URL | http://www.torrents.net Add this site to your favorite list |
Site screenshot: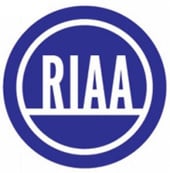 Torrents Summary
Download free verified torrents - torrents.net. torrentS. Home. News. Recent. Cloud. Help.
Latest torrents. Upload. torrents: 2,217,491. Today: 1,300. Yesterday: 3,641. torrent News.
Added: 2012-11-19 23:02:58 - By torrentFreak. RIAA Hammers Google With DMCA Takedowns In Six Strikes Prelude.
Very soon the six strikes anti-piracy program will kick off in the United States but the RIAA isn't just sitting back and presuming that it will be an anti-piracy cure-all. Since early November the recording industry group has massively upped the number of DMCA notices it issues to make content harder to find. From an average of between 200,000 and 240,000 URL requests sent every week to Google, the RIAA has just posted 463,000 and 666,000 in successive weeks.
Continue to the full article or read more torrent news . Featured Downloads. Download Name.
Category. Size. Lang. Download. Hollywood Entertainment News: S01E129-Takers.Hayden Christensen ("Starwars Episode II: Attack of the Clon...
Television. 51.1 ...
| Alexa Rank | Alexa Rank Date |
| --- | --- |
| 5768 | 2013-05-15 |
| 5598 | 2013-05-01 |
| 5400 | 2013-04-15 |
| 5210 | 2013-03-15 |
| 4814 | 2013-03-01 |
| 4740 | 2013-02-15 |
| 4487 | 2013-01-30 |
| 3988 | 2013-01-08 |
| 3313 | 2012-11-17 |
| 2323 | 2011-12-06 |
| 4148 | 2011-08-13 |
| 3348 | 2010-06-10 |
Access traffic rank of torrents.net (site position)
Server IP of torrents.net: 88.80.10.69 (hosted by PeRiQuito AB)
Domain extension: .net
(list top sites in .net (Networks))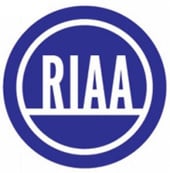 riaa-logo.jpg
RIAA Hammers Google With DMCA Takedowns In Six Strikes Prelude
v0043.jpg
Hollywood Entertainment News: S01E129-Takers
us.gif
us
11182.jpg
Hollywood Entertainment News: S01E29-The Back-up Plan
8753.jpg
Ultimate Boy Toys: S01E01-Ultimate Boy Toys 1
sn.png
Social Media
img-categories2.jpg
tnet.gif
rss.gif
twitter.gif
facebook.gif
torrenthound.com: torrentHound.com - Sniffing out the webs best torrents.

(access rank: 2765)

bt-chat.com: BT-Chat.com - Follow the Swarm

(access rank: 19425)

suprnova.org: SuprNova.org | The Universal Web Show Source
External links:
torrents.net is linking to those sites:
Whois Information

The Data in Web Commerce Communications Limited ("WEBCC")'s WHOIS database 
is provided by WEBCC for information purposes, and to assist in obtaining 
information about or related to a domain name registration record. WEBCC 
does not guarantee its accuracy. By submitting a WHOIS query, you agree 
that you will use this Data only for lawful purposes and that, under no 
circumstances will you use this Data to:

(1) allow, enable, or otherwise support the transmission of mass unsolicited, 
    commercial advertising or solicitations via e-mail (spam).
(2) enable high volume, automated, electronic processes that apply to WEBCC
    (or its systems).

The compilation, repackaging, dissemination or other use of this Data is
expressly prohibited without the prior written consent of WEBCC. WEBCC 
reserves the right to terminate your access to the WEBCC WHOIS database in 
its sole discretion, including without limitation, for excessive querying 
of the WHOIS database or for failure to otherwise abide by this policy. 
WEBCC reserves the right to modify these terms at any time.			


Domain: torrents.net

DNS:
	ns1.torrents.net
	ns2.torrents.net

Created: 2000-01-06 04:38:23
Expires: 2020-01-06 04:38:23
Last Modified: 2010-12-07 03:52:40

Registrant Contact:
	Katz Global Domain Name Trust
	Privacy Protected Domain Name Privacy Enhance Service (domaintrust@katzglobal.com)
	32 Maxwell Road #03-07 
	SG, SG, sg 069115
	P: +65.67228356 F: +0.0

Administrative Contact:
	Katz Global Domain Name Trust
	Privacy Protected Domain Name Privacy Enhance Service (domaintrust@katzglobal.com)
	32 Maxwell Road #03-07 
	SG, SG, sg 069115
	P: +65.67228356 F: +0.0

Technical Contact:
	Katz Global Domain Name Trust
	Privacy Protected Domain Name Privacy Enhance Service (domaintrust@katzglobal.com)
	32 Maxwell Road #03-07 
	SG, SG, sg 069115
	P: +65.67228356 F: +0.0

Billing Contact:
	Katz Global Domain Name Trust
	Privacy Protected Domain Name Privacy Enhance Service (domaintrust@katzglobal.com)
	32 Maxwell Road #03-07 
	SG, SG, sg 069115
	P: +65.67228356 F: +0.0


---
site visit date: 2012-11-20 02:05:57
torrents.net site information - end of report